Kitchen and Bath Remodeling Secrets That Can Easily Increase the Value of Your Home
When it comes to boosting the value of your home, think 'kitchen and bathroom remodeling". These two areas of your home are essential to its overall beauty and functionality. In this blog post, we'll share tricks for quickly transforming your kitchen and bathroom and enhancing the value of your home.
Understanding the Worth of Kitchen and Bathroom Remodeling
Remodeling your kitchen and bathroom isn't just about making them look better. According to  Research, when you remodel these areas properly, you can get a significant return when you sell your home. The key is understanding how to make these remodeling work for you.
Careful Budgeting and Thoughtful Planning
Before you begin your kitchen and bath remodeling projects, it is essential to establish a clear budget. Take the time to plan carefully, identifying your priorities and allocating your funds accordingly. A well-thought-out project plan keeps you on track and increases the chances of the desired results.
Secrets of Kitchen Remodeling
 Choosing the Best Materials and Fixtures
Choosing high-quality materials and fixtures may make or break a project. Choose long-lasting, low-maintenance surfaces and equipment that are useful and visually pleasing. For example, Quartz countertops and energy-efficient appliances are popular choices that increase value.
Layout and functionality optimization
A well-planned kitchen layout can enhance functionality. Consider eliminating walls or installing an island to create more room. Ensure that your kitchen runs efficiently, making dinner preparation a pleasure.
Aesthetic Improvements
Incorporate timeless design aspects while remaining trend-conscious. A new coat of paint, new cabinet hardware, and eye-catching backsplashes may give your kitchen a fresh look without breaking your budget.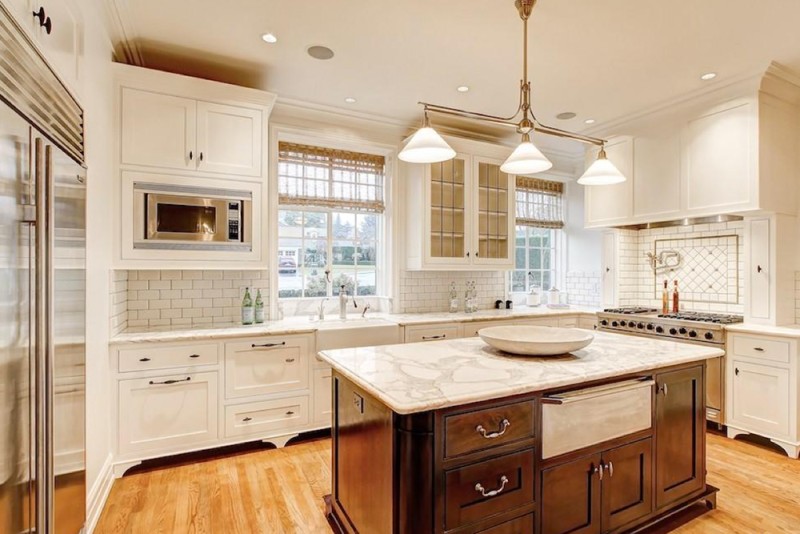 Bath Remodeling Secrets
 Fixtures and Surfaces Improvements
Replace outdated fixtures with new ones which improve the appearance of your bathroom. Think about Installing a spa-like Atmosphere, installing a rain showerhead, replacing faucets, and selecting a luxurious tile.
Creating a Spa-Like Environment
Make your bathroom a relaxing haven. For an extra touch of Luxury, Consider installing a soaking tub or a heated towel rack. Proper lighting and ventilation are essential for achieving a comfortable atmosphere.
Making the Most of Available Space
There are ways to maximize space in small bathrooms. Consider wall-mounted storage, compact fixtures, and clever mirror placement to give the impression of a larger Space.
Choosing Between Do-It-Yourself and Professional Remodeling
When deciding to do it yourself (DIY) or hire professional contractors for your kitchen and bath remodeling projects, consider your skill level, availability, and budget. While fewer tasks may be appropriate for a do-it-yourself approach, more complex projects frequently benefit from the experience and efficiency provided by professional remodeling companies. Making the best decision sets the stage for your remodeling project's success.
Long-Term Value and Maintenance
It is essential to maintain your newly modified spaces to protect your investment. Regular cleaning, maintenance, and timely resolution of any issues will ensure your kitchen and bathroom preserve their worth over time.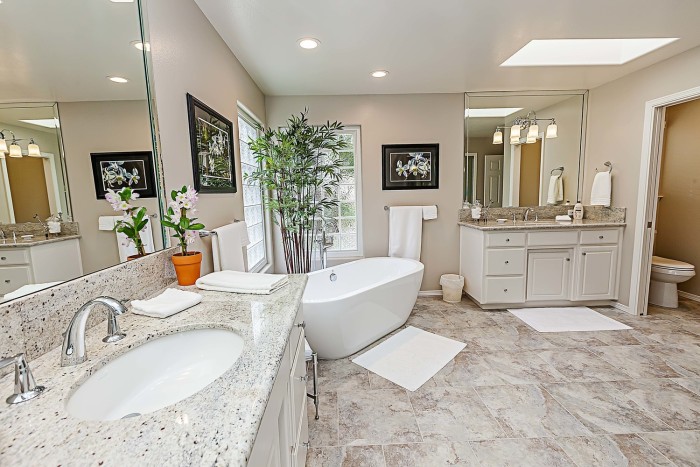 Frequently Asked Questions (FAQs)
Q 1 How much does a kitchen and bath remodel typically cost?
The kitchen and bath remodeling depends on these Factors, Such as the materials used and your location. A  kitchen transformation can cost between $15,000 and $40,000, while a bathroom remodel costs between $10,000 and $25,000.
Q 2 Can I handle some parts of the remodeling project myself, even if I hire professionals?
Yes, many homeowners choose to take on certain aspects of the remodeling project themselves, such as painting, minor demolition, or simple installations. Discuss your preferences with your remodeling contractor to find a balance that works for you.
Q 3 How does it take to complete a kitchen and bath remodeling project?
 The remodeling project's schedule depends on its complexity and length. Smaller jobs may take a few weeks, whereas larger, advanced remodels may take many months. You must collaborate with your contractor to set a clear timeframe and consider potential delays.
Q 4 Will remodeling my kitchen and bath increase the resale value of my home?
Kitchen and bath remodeling projects can have an impact on the market value of your home. According to research, these upgrades often yield a high return when selling your home. The exact ROI, however, changes based on the quality of the remodel, local real estate market conditions, and other things.
Q 5 How do I choose the right remodeling contractor for my project?
 Selecting the right remodeling contractor is critical for a successful project. Start by seeking recommendations from friends, family, and online reviews. Interview potential contractors, ask for references, and review their portfolios. Ensure they have a license and are insured, and provide clear contracts. Choose a contractor who aligns with your vision and budget while demonstrating professionalism and expertise.
Conclusion
 Kitchen and bath remodeling are essential for increasing the value of your home. You can boost the appeal of your home by choosing the correct materials, enhancing practicality, and adding aesthetic accents. Remember that cautious planning and upkeep are essential for long-term success. Whether you plan to sell your house or want a more comfortable and beautiful living environment, these tricks can help you achieve your goals.
Other Articles