DIY Lemon Kitchen Decor: Fresh Ideas to Brighten Your Space
Welcome to a bright world of creativity that will turn your kitchen into a haven of freshness and charm. In this blog, we'll guide you about the art of DIY lemon kitchen decor, a trend that brings the zesty flavor of lemons into your kitchen. Whether you're a DIY lover or want to brighten your kitchen. These simple and delicious ideas will inspire you. Let's begin and learn how to infuse your kitchen with the energizing spirit of lemons.
Benefits of  DIY Lemon Kitchen Decor
The lemon-themed decor creates a space that emits positivity, not just looks. Lemons' bright, cherry tint instantly gives a sense of freshness to any kitchen. This theme works well with different design types, from the rustic charm of a farmhouse to the sleek appeal of a modern kitchen, By introducing DIY lemon decor. You add a touch of nature to your kitchen, changing it into a lively hub that feeds your appetite and spirit.
Ideas for DIY Lemon Kitchen Decor
Lemon Wall Art with a Citrus Flair
Consider adorning your kitchen walls with attractive lemon-themed artwork to create a colorful focal point that originates charm. Begin by applying a foundation coat of white paint to your canvas or wooden frame. And allowing it to dry completely Your lemon-shaped stencil in Place uses tones of yellow acrylic paint to bring the lemon to life, adding depth and character. And finish the lemon with delicious green leaves and a beautiful stem. When your work is dry, proudly hang it on your kitchen wall to infuse the space with zestful freshness.
Lemon Centerpieces
Enhance the aesthetic attractiveness of your kitchen table with a centerpiece that honors the bright beauty of lemons. Begin by choosing a clear glass vase or bowl to act as the foundation for your design. Fill the dish halfway with water, leaving enough room for the lemons to float gracefully. Arrange fresh lemons in the water gently, allowing their bright yellow to shine through. Introduce imitation leaves or greenery around the lemons for added texture and contrast. Place your lemon centerpiece on your kitchen table or countertop to create a stunning focal point that catches your attention immediately.
Lemon Dish Towels
Transform regular dish towels into works with a DIY Lemon Kitchen Decor that will adorn your kitchen. To begin, grab plain white dish towels and yellow and green fabric paints or markers. For a more exact design, consider using lemon-shaped stencils. Place the stencil on the towel and fill it in with yellow Paint. And to include green leaves and a stem for authenticity. Allow the Paint to completely dry before displaying your lemon-colored dishcloths in your kitchen. They will not only provide a sense of elegance, but they will also bring creativity into your regular activities.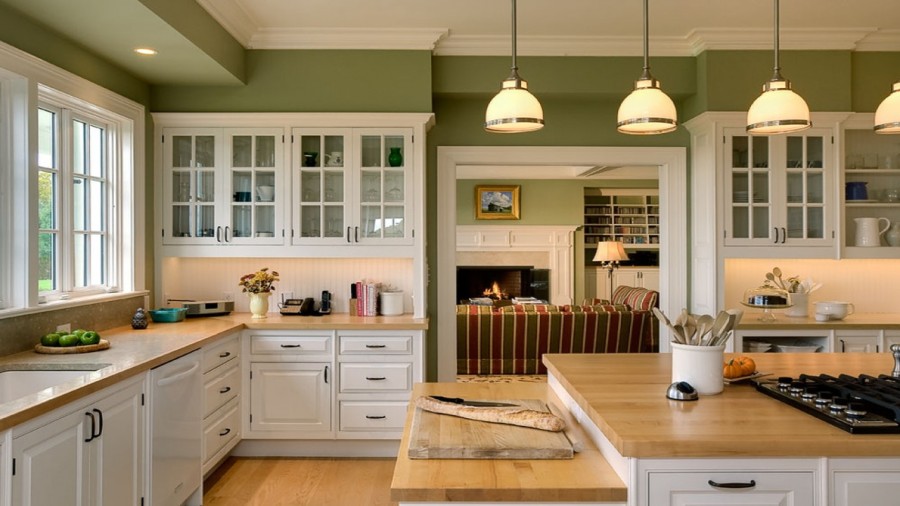 Lemon Mason Jars
Make ordinary mason jars into lovely lemon-themed storage containers by altering them. Begin by thoroughly washing and drying the Mason jars. Paint charming lemon motifs onto the surface with acrylic paints in yellow and green. It contains whole lemons, lemon slices, and lemon leaves. Allow the paint to dry before storing utensils, dried herbs, or even vases for little blossoms in these jars. Their vibrant appearance will not only liven up your kitchen, but they will also act as functional and charming design components.
Lemon Wreaths
A lovely lemon arrangement will bring the pleasure of lemon decor to your kitchen door. Begin with a simple foam or grapevine wreath base. Attach the fake lemons and leaves to the wreath with hot glue or wire. Arrange them visually appealingly, with a balanced distribution of colors and shapes. Hang your lemon wreath on the kitchen door or an adjacent wall to greet guests.
Lemon Utensil Holders
In DIY lemon kitchen decor, lemon-themed utensil holders provide a fun touch to your kitchen organizing. Begin with simple ceramic or wooden utensil holders. Create lemon and leaf motifs around the holders with acrylic paints. Allow the paint to dry before sealing it with a clear varnish to ensure longevity. Your utensil holders will not only store your cooking equipment within easy reach and add a funny touch to your kitchen decor.
Tricks and tips
Color peace: Experiment with various yellow shades to create a natural and lively lemon impression on your artwork.
Texture Play: To introduce fascinating textures, combine the freshness of genuine lemons with the long-lasting beauty of fake vegetation.
Aromatic Ambiance: Consider including another sensory layer in your design by putting lemon-scented candles or diffusers in your kitchen.
Personalization
Personalization is one of the joys of DIY projects. You can easily tailor these ideas to match your kitchen's original color scheme and preferred interior design style.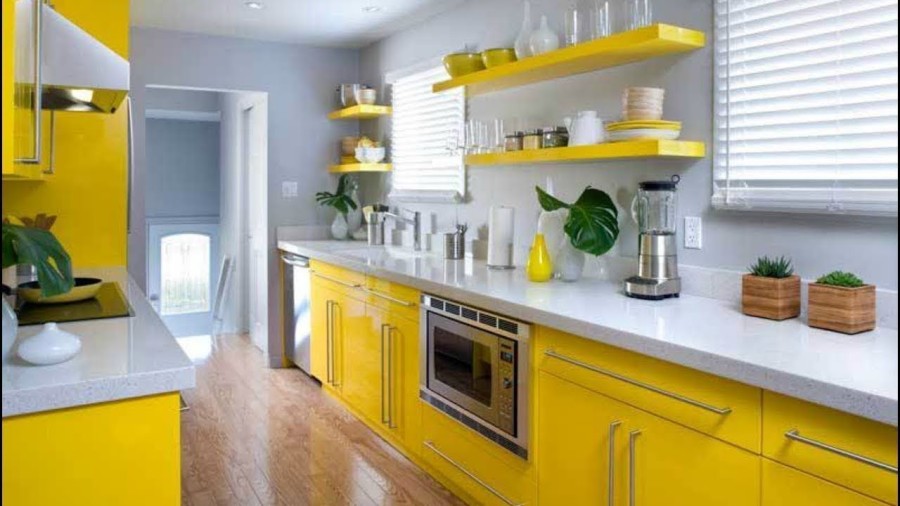 Frequently Asked Questions (FAQs)
Q1. What is DIY lemon kitchen decor, and why is it popular?
DIY lemon kitchen decor entails making beautiful and refreshing decorative items inspired by lemons to enhance the beauty of your kitchen. Lemons are famous because of their colorful and cheerful nature. They add a sense of freshness and cheerfulness to any area. The lemon-themed decor is adaptable, blending nicely with different design styles ranging from farmhouse to modern, making it a popular option among homeowners.
Q 2. How can I incorporate DIY lemon decor into my kitchen?
Incorporating DIY lemon decor is easy and fun. You can start with lemon-themed wall art, centerpieces, dish towels, mason jar storage, wreaths, utensil holders, and table settings. Each idea offers a unique way to infuse your kitchen with the lively energy of lemons. From adding lemon motifs to your walls to creating functional yet stylish utensil holders, these projects are accessible and enjoyable for all levels of crafting enthusiasts.
Q 3. What are the benefits of using lemon-themed decor in the kitchen?
Lemon-themed decor offers several benefits beyond just visual appeal. The bright and cheery color of lemons adds a sense of freshness and vitality to your kitchen. This theme is versatile and can complement various design styles, from traditional to contemporary. Additionally, incorporating lemon decor brings a touch of nature indoors, creating an environment that uplifts your mood and nourishes your spirit as you cook and gather in the kitchen.
Q 4. How can I personalize these DIY lemon decor ideas to match my style?
Personalization is one of the joys of DIY projects. You can easily tailor these ideas to match your kitchen's original color scheme and preferred interior design style. For instance, you can experiment with shades of yellow for a custom look in your lemon-themed wall art.
Q 5. Are there any safety considerations when working on these DIY projects?
 DIY projects are safe. But it is good to proceed with caution. Work in a well-ventilated area and follow the manufacturer's directions when using paints and adhesives. If you're working with hot glue or sharp Equipment, use caution to avoid injuries. If you choose scented candles or diffusers,
Conclusion
Bring the lively aroma of lemons into your kitchen with a DIY Lemon Kitchen Decor.  DIY decor is a great way to add energy and warmth to the room. Each lemon-themed design demonstrates Your creativity and adds a touch of nature's beauty to your surroundings. Whether you choose lemon-themed wall art or eye-catching Centerpieces, Your kitchen will turn into a happy paradise that promotes creativity. So, gather your materials. Let your imagination go wild, and enjoy the pleasure of creating your lemon-infused haven.
Other Articles