A Comprehensive Guide to a Leak-Free Home
Your roof is like a superhero for your house, protecting it from rain, snow, and the blazing sun. Taking care of your roof is more than just stopping leaks; it's like giving your home a suit of armor. So, let's discuss about 15 super-easy roof repair ideas to keep your home cozy and safe. We'll talk about everyday problems, tricks you can do yourself, and some tips. Get ready to make your home a fortress against leaks!
Common Roof Issues:
Before exploring repair solutions, it's crucial to identify common roof problems that homeowners often encounter.
Leaks and Water Damage:
One of the most prevalent issues is water infiltration. Leaks can manifest as damp spots on ceilings, water stains, or even mold growth. Inspecting your attic and Ceilings can help catch leaks in their early stages.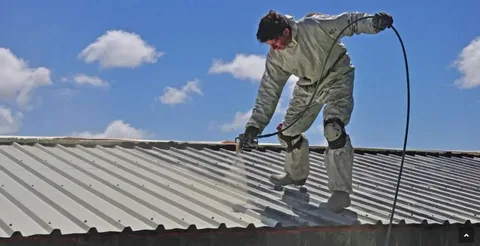 Damaged Shingles:
Missing or damaged shingles compromise the effectiveness of your roof. Regularly inspect for curled, cracked, or loose Shingles and replace them promptly to prevent further damage.
Clogged Gutters:
Clogged gutters can lead to water backup, causing damage to the roof and the home's foundation. Clean gutters at least twice a year to ensure proper drainage, especially after heavy storms or when leaves are abundant in fall.
Pooled Water:
Flat or low-sloped roofs may experience water pooling, leading to deterioration over time. Improve drainage by adding subtle slopes or installing a drainage system to prevent water accumulation.
Flashing Issues:
Damaged or improperly installed flashing around chimneys, vents, and skylights can allow water to seep into the home. Regularly inspect and replace damaged flashing to maintain a watertight seal.
Ice Dams in Winter

:
In colder climates, ice dams can form on the roof, causing water to back up and potentially damage the roof and interior. Adequate insulation and ventilation can help prevent ice dams.
By addressing these common roof issues promptly, you can prevent more extensive damage and extend the life of your roof.
DIY Roof Repair Ideas:
Now that we've identified common roof issues. Let's explore some do-it-yourself repair ideas to save money and protect your home.
Patching Small Leaks with Sealant:
For minor leaks, roofing sealant can be a quick and effective solution. Identify the source of the leak, clean the area, and apply a high-quality roofing sealant to create a watertight barrier.
Replacing Damaged Shingles:
If you notice damaged or missing shingles during your inspections, replacing them is crucial. Remove the damaged shingles, apply roofing adhesive, and secure the new shingles in place.
Clearing Debris from Gutters:
Prevent gutter-related issues by regularly clearing debris. Use a sturdy ladder and gloves to remove leaves, twigs, and other debris, ensuring proper water flow and preventing potential water damage.
Applying Roof Coating:
Consider applying a reflective roof coating to prolong your roof's lifespan and enhance energy efficiency. Roof coatings protect against UV rays and help maintain a more consistent indoor temperature.
Fixing Small Flashing Issues:
Address minor flashing problems with a caulking gun or roofing cement. Ensure a tight seal around chimneys, vents, and skylights to prevent water intrusion.
Installing Weather Stripping:
Install weather stripping for gaps around doors and windows leading to the roof to prevent water and drafts. This simple step can enhance your home's insulation and reduce the risk of leaks.
Seasonal Maintenance Tips:
 Keep your roof in optimal condition. It is essential to adapt your maintenance routine to the changing seasons.
Winter: Preventing Ice Dams and Snow Buildup:
In winter, focus on preventing ice dams by insulating your attic and ensuring proper ventilation. Use a roof rake to safely remove excess snow, reducing the risk of ice dam formation.
Summer: Protecting Against UV Damage and Heat:
Summer brings intense sunlight and heat. Inspect your roof for signs of UV damage, such as cracked or blistered shingles. Consider installing reflective roofing materials to minimize heat absorption.
Fall: Preparing for Heavy Rain and Leaf Accumulation:
Before the fall season, clean your gutters and inspect your roof for loose or damaged shingles. Trim overhanging branches to prevent them from causing damage during storms.
By incorporating these DIY repair ideas and seasonal maintenance tips into your routine, you can significantly contribute to the health and resilience of your roof. In the Next sections, we'll explore eco-friendly solutions, cost-effective strategies, safety precautions, and the importance of professional assistance.
Stay tuned for valuable insights to ensure your roof remains in top-notch condition.
Eco-Friendly Solutions:
Green Roofing Materials:
Explore sustainable roofing materials such as recycled shingles, metal, or rubber. These eco-friendly options contribute to environmental conservation and provide durability and energy efficiency.
Rainwater Harvesting:
Consider installing a rainwater harvesting system. Collecting rainwater does not reduce water runoff and provides an eco-friendly water source for your garden or other household needs.
Solar Roof Panels:
Harness the power of the sun by installing solar roof panels. Solar energy does not reduce your carbon footprint, leading to long-term cost savings on your energy bills.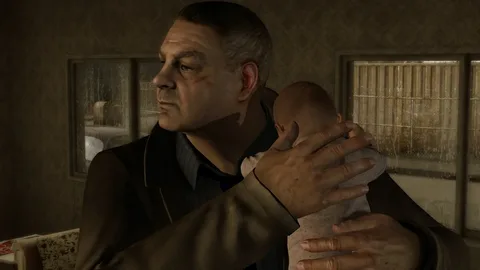 Cost-Effective Strategies:
DIY Inspections:
Regularly inspect your roof for any signs of damage. Early detection allows you to address issues promptly, preventing them from becoming more expensive problems.
Bulk Purchases:
When undertaking roof repair projects, consider buying materials in bulk. Many suppliers offer discounts for larger quantities, helping you save on overall costs.
Preventive Maintenance:
Invest time and resources in preventive maintenance to avoid costly repairs. Simple tasks Such as cleaning gutters and trimming overhanging Branches can go a long way in preserving your roof.
Safety Precautions:
Use Proper Safety Gear:
When performing roof repair ideas, prioritize safety by wearing appropriate gear, including non-slip shoes, a safety harness, and gloves. Protecting yourself is paramount.
Secure Ladders and Work Areas:
Ensure that ladders are stable and Properly secured before climbing onto the roof. Additionally, mark off your work area to prevent accidents and injuries.
Weather Awareness:
Be mindful of the weather conditions when planning roof repair ideas. Avoid working in adverse weather, as rain, wind, or ice can create hazardous conditions.
Importance of Professional Assistance:
Complex Repairs and Replacements:
For complex repairs or roof replacements, consider seeking professional assistance. Trained roofing professionals have the expertise to handle intricate tasks and ensure the job is Correct.
Warranty Considerations:
Professional roofing services often come with warranties, providing you peace of mind knowing that the work is guaranteed. It is valuable for significant repairs or installations.
Compliance with Building Codes:
Professionals are well-versed in local building codes and regulations. Hiring a professional ensures that your roof repairs comply with all relevant standards, avoiding potential legal issues in the future.
Frequently Asked Questions
Q 1. Why is regular roof maintenance essential?
Regular roof maintenance is crucial because it helps identify and address issues before they escalate. A well-maintained roof ensures the longevity and structural integrity of your home. Protect it from weather elements and prevent more significant damage.
Q 2. How can I identify a roof leak early on?
Watch out for signs like damp spots on ceilings, water stains, or mold growth. Regular inspections, especially in the attic, can help you catch leaks in their early stages. Addressing leaks prevents further damage to your home.
Q 3. What DIY solutions can I use for roof repair?
Several DIY solutions can help you address common roof issues. These include patching small leaks with sealant, replacing damaged shingles, clearing debris from gutters, applying roof coating, fixing flashing issues, and installing weather stripping.
Q 4. How can I prevent ice dams during winter?
To prevent ice dams, focus on insulating your attic and ensure proper ventilation. Use a roof rake to safely remove excess snow from your roof, reducing the risk of ice dam formation and potential damage.
Q 5. Why is seasonal maintenance essential for a roof?
Seasonal maintenance is crucial as it allows you to adapt your care routine to changing weather conditions. For instance, preventing ice dams in winter, protecting against UV damage and heat in summer, and preparing for heavy rain and leaf accumulation in fall contribute to the long-term health of your roof.
Conclusion
 A leak-free home starts with a well-cared-for roof. By staying vigilant, implementing these repair ideas, and embracing a proactive mindset, you're protecting your investment and ensuring a secure and comfortable living environment for years to come. Here's to a durable, resilient, and leak-free roof over your head.
Other Articles