Modern Home Windows: Change Your Home's Style and Welcome the Future
When we talk about home improvement, windows often go unnoticed. These functional parts can do far more than admit light and air, change the look of your home, increase its energy efficiency, and provide an improved sense of comfort. In this blog, we're going into the world of modern home windows and explaining how they may change the interior design of your home, making it a welcome space for the future.
Influence of Modern Home Windows
These windows are more than just panes of glass; they are fashion statements. Trendy designs use innovative materials that can instantly improve the look of your home. Modern windows can suit your tastes, whether you like a minimalist style or a powerful architectural statement.
Consider replacing old, worn-out windows with clean lines and modern frames. Your home suddenly appears more luxurious and visually appealing. The stylistic shift is evident, making it a worthwhile investment for homeowners who want to update their living areas.
Adopting energy efficiency
Modern windows provide practical benefits and aesthetic beauty. These are energy conservation. Double glazing and low-E coatings, for example, assist in managing indoor temperatures and lowering heating and cooling costs. These saves your money while also reducing your carbon footprint.
Consider  By installing modern energy-efficient windows, you can enjoy a more comfortable living environment, and it also helps to create a greener future.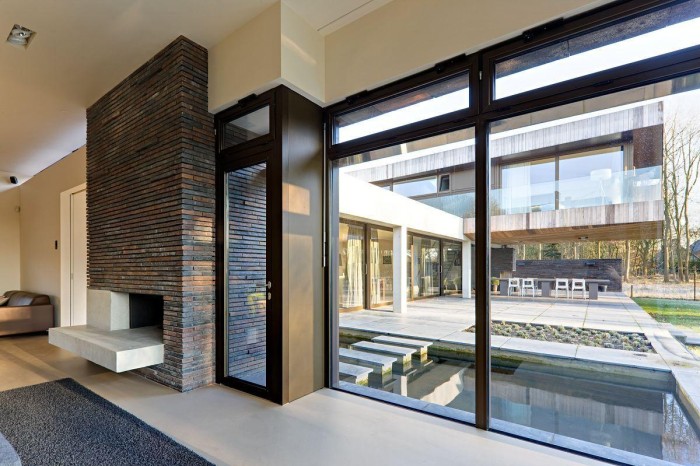 Natural light and ventilation are now boost
The capacity of modern home to optimize natural light is one of their most significant features. They let in more sunlight, making interiors brighter and more appealing. Natural light can also make rooms appear larger, increasing the overall mood.
Furthermore, modern windows allow for improved air circulation. Proper ventilation is essential for a healthy indoor environment. You can let in fresh air while keeping contaminants away.
Security and safety
Modern windows are beautiful and efficient; they are also safe and secure. Many are equipped with impact-resistant glass and innovative locking mechanisms, giving homeowners peace of mind.
Purchasing windows that promote safety can help protect your house and loved ones. It's important to consider, especially in locations prone to extreme weather or security problems.
Selecting the Best Modern Home Windows
Choosing the best modern windows for a home requires several factors. First, consider your desired style and how it matches the architecture of your property. Then, consider the various materials available, such as vinyl, wood, or aluminum, while keeping your budget and upkeep preferences in mind.
Be sure to look into energy efficiency ratings and choose an expert for installation. Proper installation is essential to guarantee that your new windows match their claims of design, energy efficiency, and security.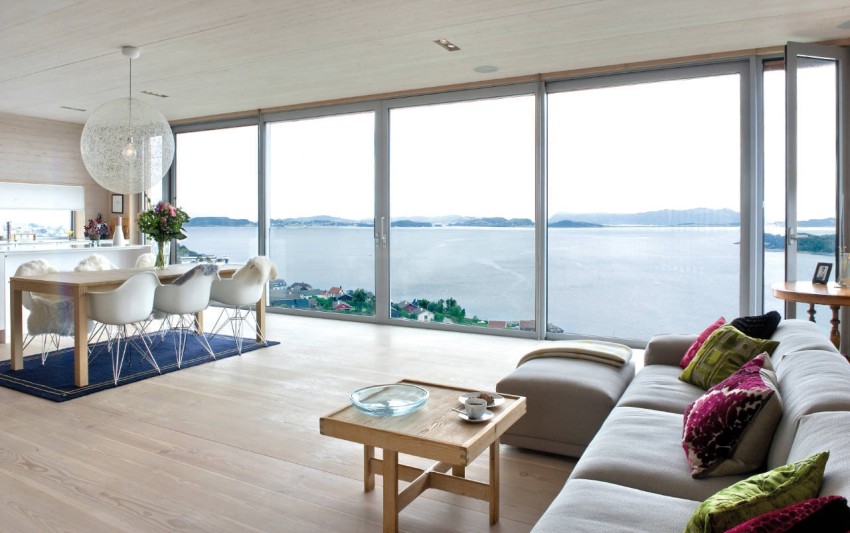 Frequently Asked Questions (FAQs)
Q.1 What are modern home windows? 
 Modern windows are windows. They have aesthetics and energy-efficient features, setting them apart from traditional windows. They enhance both the style and efficiency of a home.
Q.2 How can modern windows improve the look of my home?
Modern windows offer stylish designs with clean lines and innovative materials that can instantly elevate your home's aesthetics. Modern windows can change the home's look and create cites cozy.
Q.3 What are the energy-saving qualities of modern windows, and how do they help to save money?
Modern windows often include double glazing and low-E coatings that help regulate indoor temperatures. They reduce heating and cooling costs, help in energy savings, and lower utility bills.
Q.4 Can modern windows enhance natural light and ventilation in my home?
Yes, The modern windows maximize natural light, creating brighter and more inviting interiors. They also facilitate better air circulation, improving indoor air quality and comfort.
Q.5 Are modern home windows secure?
 Yes, many modern windows come equipped with advanced security features, such as impact-resistant glass and innovative locking mechanisms, to enhance the safety and security of your home.
Conclusion
Modern home windows are more than a home improvement. They represent the beauty and future of your home. They add elegance, energy efficiency, natural light, and security to your living area. If you're considering a home improvement, consider the potential of modern windows. Welcome the future in style and watch your home grow into a welcoming haven.
Other Articles