Living Room Interior Design: Simple Steps to Achieve Relaxation and Beauty for Your Room
A well-designed living room is more than just a room; it's a place of peace and beauty. You can make your living room interior design comfortable and beautiful by following easy steps. We'll walk you through the steps in this blog to help you design a living area that's not just beautiful to look at but also the perfect spot for relaxing.
Select a Relaxing Color combination: living room interior design
Your living room's design has a significant effect on the décor. Choose soothing colors like calm blues, peaceful greens, or warm neutrals. These colors create relaxation and provide an attractive background for your living space.
comfortable seating arrangement
Being comfortable is essential for rest. Set up everything in a way that promotes easy exchange and creates comfortable places for relaxing. Your living area will become a comfortable place for relaxing with soft cushions and stable chairs.
including greenery and Natural Elements
In living room interior design, you start making peaceful changes in your living area. You're bringing nature indoors by bringing indoor plants into your living space. You have a variety of options when it comes to choosing plants for the interior design of your living room that will add beauty and a natural feel to the place. Indoor plants, like herbs and the snake plant, increase the beauty of your room.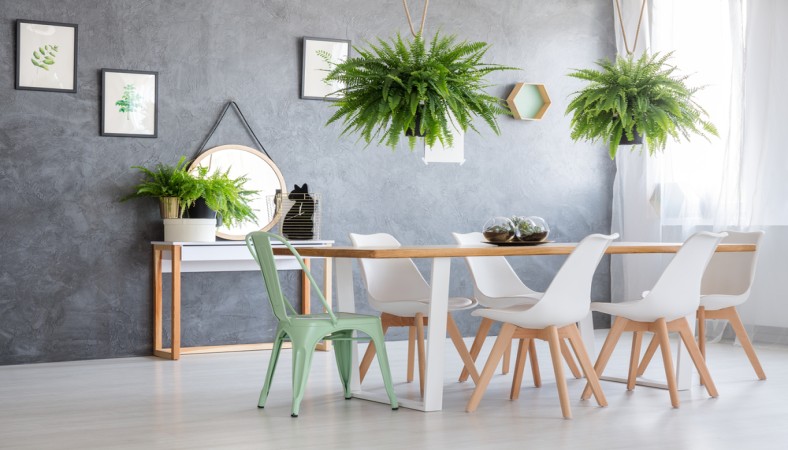 Adding Wall Art and Different Flavors in living room interior design
Decorate your living room's walls with works of art that speak to your soul. Create a space to display your favorite pictures, or buy a stunning landscape painting to inspire you. Combine important family relics or handmade products that show a personal touch. Your living space gets warmth and character from these unique touches, making it an exact display of who you are.
Creating the sitting space with Fabrics and Designs
Create a relaxing interior living room design by entering the physical world of fabrics and textures. Add silky cushions and warm covers to your seating arrangements to soften them and make you want to relax. Introduce carpets that, in addition to defining areas, encourage you to plant your toes in their cozy lap. Try these different textures to give your room an aesthetic look.
Utilizing the Strength of Natural Light
Use the sun's natural brightness to create a joyful and welcoming atmosphere in your living room. Arrange your furniture carefully to benefit from the rays of the sun. Draw back the curtains during the day to fill the space with a beautiful glow, creating a setting that inspires the spirit and promotes a good outlook.
Using Layer Lighting Design for Light
Use the method of layered lighting to change the feel of your living area. Create a multi-dimensional setting that adjusts depending on moods and activities with a balanced blend of natural, task, and accent lighting. Each layer enhances the room's personality while providing the best lighting in a proper setting, creating a living space more aesthetically beautiful.
Making  simplicity in combination
Relaxation's basis is simplicity. By carefully managing your living area, you may accept the power of simplicity. Select only to have things around you that speak to your heart and are functional. This simple approach promotes a sense of quiet, which is necessary for relaxation, and gives a peaceful space that helps your thoughts breathe easily.
Making the Most of Space with Smart Storage Ideas
With the help of creative storage options, you can turn the living room into a peaceful retreat. Order things in a way that is easily accessible and select furniture with many functions, such as storage sofas or built-in cabinets. Keeping surfaces neat and attractive promotes a peaceful atmosphere that makes it easier for you to relax.
Final touches: fabric comfort and fragrances
Increase the quality of your room by engaging the senses. Use candles, diffusers, or fresh flowers to activate the power of smell. Fill your living area with peaceful odors like violet or jasmine to create a more relaxing atmosphere. Cover yourself in the physical joy of soft materials for one last layer of comfort. Throughout the room, hang faux fur blankets, knit throws, and velvety cushions to invite you to envelop yourself in relaxation and complete comfort.
Frequently Asked Questions (FAQs)
Q1) How do I choose color combinations for my living room interior design?
The color combination sets the tone for your living space. Soothing colors like blues, greens, and neutrals create a calming atmosphere, enhancing relaxation and making your living room more inviting.
Q.2) How can I arrange my living space with indoor plants if I don't have a green thumb?
You can opt for low-maintenance indoor plants like snake plants or succulents. These plants require minimal care while adding a touch of nature and beauty to your living area.
Q.3) What's the significance of layered lighting design in a living room?
Layered lighting combines ambient, task, and accent lighting to enhance the depth and variety of the atmosphere in your living room. You may alter the lighting to suit various activities and create different moods.
Q.4)How can I effectively declutter and organize my living room for a more serene space?
Adopt simplicity by keeping those things that make you happy and have a purpose. Keep your room organized and encourage repose with creative storage options like storage ottomans or built-in shelves.
Q.5) How do I create a cozy atmosphere using textiles and fragrances?
Incorporate cozy textiles like soft blankets and plush cushions to invite comfort. Utilize scents through candles, diffusers, or fresh flowers, such as lavender or jasmine, to enhance the ambiance and make your living room a truly relaxing haven.
Conclusion
You start a process of change as you smoothly combine these considerate actions into the living room interior design. You create a space that is both eye-catching and peaceful with each decision you make, from the natural elements that refresh to the personal touches that make it uniquely yours. Your living room transforms into a haven of peace and beauty via calming hues and intelligent furniture placements. Enjoy the joy of relaxation at the end of each day.
Other Articles