Wall Decor Ideas: Update Your Home's Look with Simple Steps
Wall decor is a way of giving your home's walls uniqueness and attractiveness. It's like decorating your walls to make them look lovely and welcoming. Simple and fashionable wall decoration has the magical power to alter the look and feel of your home. Making your place tight, lively, and especially yours is like giving it a new lease on life. Let's study the fantastic world of wall décor in this blog and see how small touches can make a significant difference.
wall decor ideas for the living room
Transform your living room into a stylish haven with creative wall decor. Imagine adding beautiful things to your walls that make your space cozy and inviting. You can hang colorful paintings or pictures of your family and friends. It's like creating a special place filled with memories and happiness. Try putting up shelves and arranging your favorite books, plants, or decorations. These small touches make your living room feel warm and attractive. Mirrors on the wall can make your living room look bigger and brighter. It's like a secret trick that adds a touch of magic to your space.
Choosing the perfect background
Your first step is to imagine your wall like the one artists use to paint stunning pictures. Before painting, select a base color that will give the work the best look. It's similar to choosing the right color for drawing. Therefore, when you paint, you should pick a wall color that matches your décor beautifully. Colors that are peaceful and understated, or colors that match the wall art, make a perfect background for your decorations.
Add Beauty with Simple Art
your wall looks attractive with just a few things. Imagine making your wall beautiful with just a couple of small artworks. It's like having a few super cool decorations that make a big impression. For example, think about drawings made with simple lines, like a sketch. Or maybe paintings that use just one color, like a black and white photo. You can also think about shapes like triangles and squares that fit together in different styles.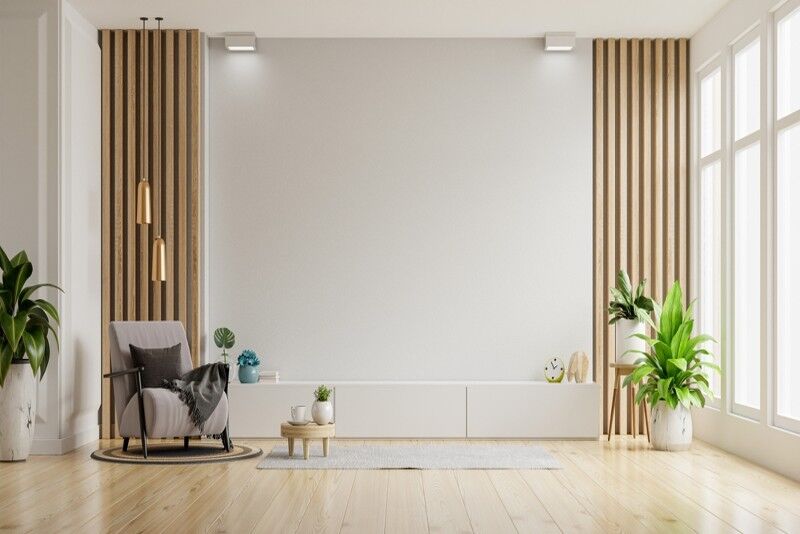 Displaying Memories
The world of wall decor ideas that transform your home into a visual tour of memories creating a gallery wall with images from your family, trips, and meaningful artwork that recalls your life. It's like building your little museum on your wall, full of happy memories. Transforming these memories into an eye-catching display involves arranging and spacing the frames in a way that's pleasing to the eye. Try to put together a puzzle of feelings and events. You can experiment with different arrangements, such as putting larger frames in the middle and smaller ones on either side of them. It's like making a lovely collage out of the most priceless events in your life.
Bringing nature indoors
Now, let's talk about making your walls feel like a piece of nature. Think of adding pictures of plants or flowers to your walls, like a mini garden inside. You can also press real flowers into frames to preserve their beauty forever. If you like wood, you can hang things made from it on your wall, like a little piece of the outdoors in your room.
Make your walls cozy
Look at some super-comfortable and fascinating wall decor ideas. Put objects on your wall that feel different from each other when you touch them, such as rough or soft objects. It's similar to giving the room a stylish vibe to make your space inviting. You must try hanging items like worked ornaments or colorful, pattern-filled string art. Furthermore, you might use fabric to create a warm, soft wall like your favorite blanket. Your room feels special when you touch the items on the wall since it's like discovering new textures. They give your place a wonderful, homey touch that fits it well, like a giant hug from your room.
Mirrors magic on your wall
How to use mirrors to give your wall a stunning appearance Mirrors act as unique glass pieces that reflect light and allow you to see your reflection. Mirrors on the wall give the impression that the space is brighter. It's comparable to adding a window to a room to increase light and openness. Arrange mirrors in several ways to provide stunning results. Place a large mirror opposite a window. It's similar to having a trick to make your place feel happy on dull days. Mirrors also reflect the colors and objects in your space, adding interest to everything.
Wall Decor Ideas with Your Inner Artist
Create your wall decorations. It is like converting your space into an art gallery if you were an artist and created unique items to place on your walls. Try painting on an empty surface. Or you create a beautiful wall hanging, similar to making a lovely necklace for your wall, using vibrant threads and beads. These do-it-yourself tasks are like making original things for yourself. Making beautiful decorations from the heart is like putting parts of oneself across space.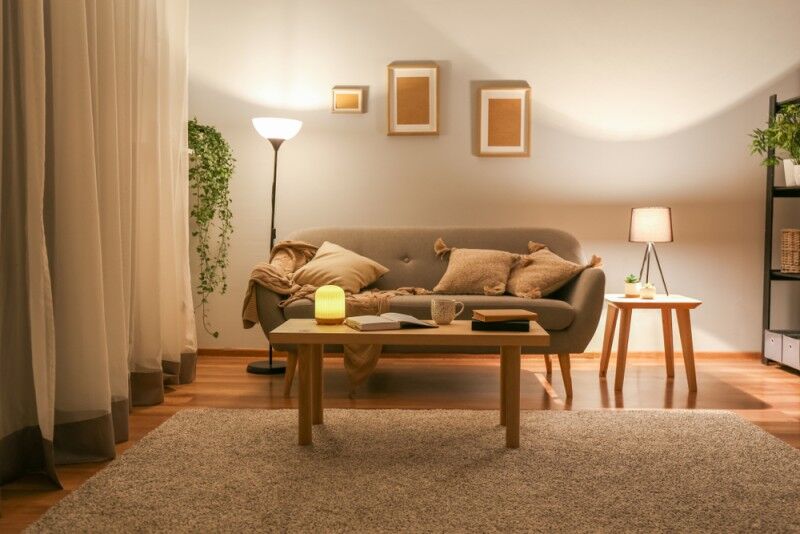 Frequently Asked Questions (FAQs)
What exactly is wall decor?
Wall decor refers to adding decorative elements like art, pictures, and objects to your walls to enhance your home look. It's like giving your walls a stylish makeover.
Why is wall decor important for a home?
Wall decor is significant because it adds personality and character to your living space. It's like adding your unique touch to make your home feel warm and inviting.
What if I have a small living room? Can wall decor still work?
Wall decor can work wonders in a small living room! Using mirrors, light-colored paintings, and a strategic arrangement of shelves can make your small space feel larger and more inviting. It's like using clever tricks to maximize the potential of your living room, no matter the size.
What are some budget-friendly wall decor ideas?
You can try DIY projects like creating your artwork, using framed prints, or arranging decorative shelves with items you already have. It's like giving your walls a stylish upgrade without breaking the bank.
How can I choose the right colors for my wall decor?
Consider the existing colors in your room and choose wall decor that complements them. It's like picking colors that harmonize well with each other to create a balanced and pleasing look.
Conclusion
Living room ideas are your storyteller. With pictures, textures, and personal touches, Your living room becomes more than a room; it's a cozy haven that reflects your style. Let your wall decor ideas weave the story, turning your living room into a warm and welcoming space that feels just right.
Other Articles